Starting today, on every Sunday I will have a post with a short list of interesting links that I found that week. To keep it useful, I will try to keep it at a manageable 5-6

links (

and at most

8

links) every week even if I've found and read quite a few more.
1) A fascinating new theory about why Egypt stopped building pyramids
The pyramids' perfection became their imperfection; their smooth facades broken by the precision of their construction.
2

) Chinese DIY Inventions - With China's recent economic growth, there's a rise in DIYers, inventors, and wannabe entrepreneurs also.
Offered without comment for now, just treat it for now as something to pass the time this morning!


3) Grammar Rules
The dangling participle, split infinitives, ending a sentence with a preposition, the dreaded misplaced apostrophe, and other ways we falter...
4) It may or may not be Usain Bolt but scientists believe we are reaching the limits of speed, even after accounting for performance enhancing drugs!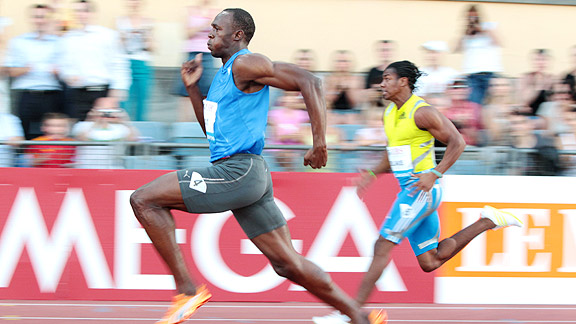 Usain Bolt is fast. He is, as far as we can tell, the fastest human who's ever lived — in 2009, at a race in Berlin, he ran the 100-meter dash is 9.58 seconds. This translates to an average speed of just over 23 mph (with a top speed closer to 30 mph). His '09 performance in Germany was .11 quicker than the 9.69 he ran at the 2008 Beijing Olympics, the fattest chunk ever taken off a world record at that distance. Considering the unadulterated simplicity of his vocation and the historic magnitude of his dominance, it's easy to argue that Bolt has been the world's greatest athlete of the past five years. And yet there's an even easier argument to make than that one: Within the next 10 years, Bolt's achievements as a sprinter will be completely annihilated.
~*~
5) And last but not least, this great photograph of the Fitzgeralds in a review of 'The Great Gatsby' in the LA Times in 1925!
F. Scott Fitzgerald, his wife, Zelda, and daughter, Frances (a.k.a. Scottie), celebrate Christmas 1925 in Paris.

(

©

Hulton Archive / Getty Images)