For
#NPM2018
, poems by Asian-American, Latin-American and other "hyphenated" American poets!
"Nomenclature" was birthed out of thinking about the violence of taxonomy and categorization. I was thinking about all the times white people have asked me things like, Why do Asians always hang out with other Asians? and the way that groups of white people are almost never assigned a vocabulary of threat. Meanwhile, the nomenclature of immigration has historically constructed/legalized our bodies as a sinister or skulking "Yellow Peril." I was interested in seeing what kind of friction/electricity could be produced when the most intimate of collectives — the family and its mythologies — grinds up against the violent vocabulary of the state.
A group of vultures is a venue. A group of bats is a colony. Mosquitoes are called a scourge & my blood is in season. I ripen for a mouth. I comb my hair quiet, finger my veins til they surface like worms after a rain. A group of oysters is a bed & seabirds a wreck. Once, I watched a seagull cracking clams against a rock, the white dead meat that pearled in its throat. I counted every bird carrying the sky into night. At night, my mother spits blood in her sleep. I listen in on her dreams: the water solid with bodies, the lake littered with limbs. Puppies are called litters. Once, my mother stole her neighbor's dog & ate it raw. Once, my mother stole her neighbor's god & buried it so it could never find her. One summer, we found my mother sitting naked in a park, a squirrel strangled in each hand. Something about a name is violent. A group of foxes is a troop & sometimes a skulk. My mother skulks into our rooms at night, names us in a language we traded like baby teeth for coins with men's faces. We lick the coins like candy, rust our tongues away. My mother's mouth rusted open. Plugged with dirt & fists. Her skirt torn away like a scab. Sometimes a name is both a thing & what it does. A group of larks is a family & also an ascension. A group of men is a military
______________________________
---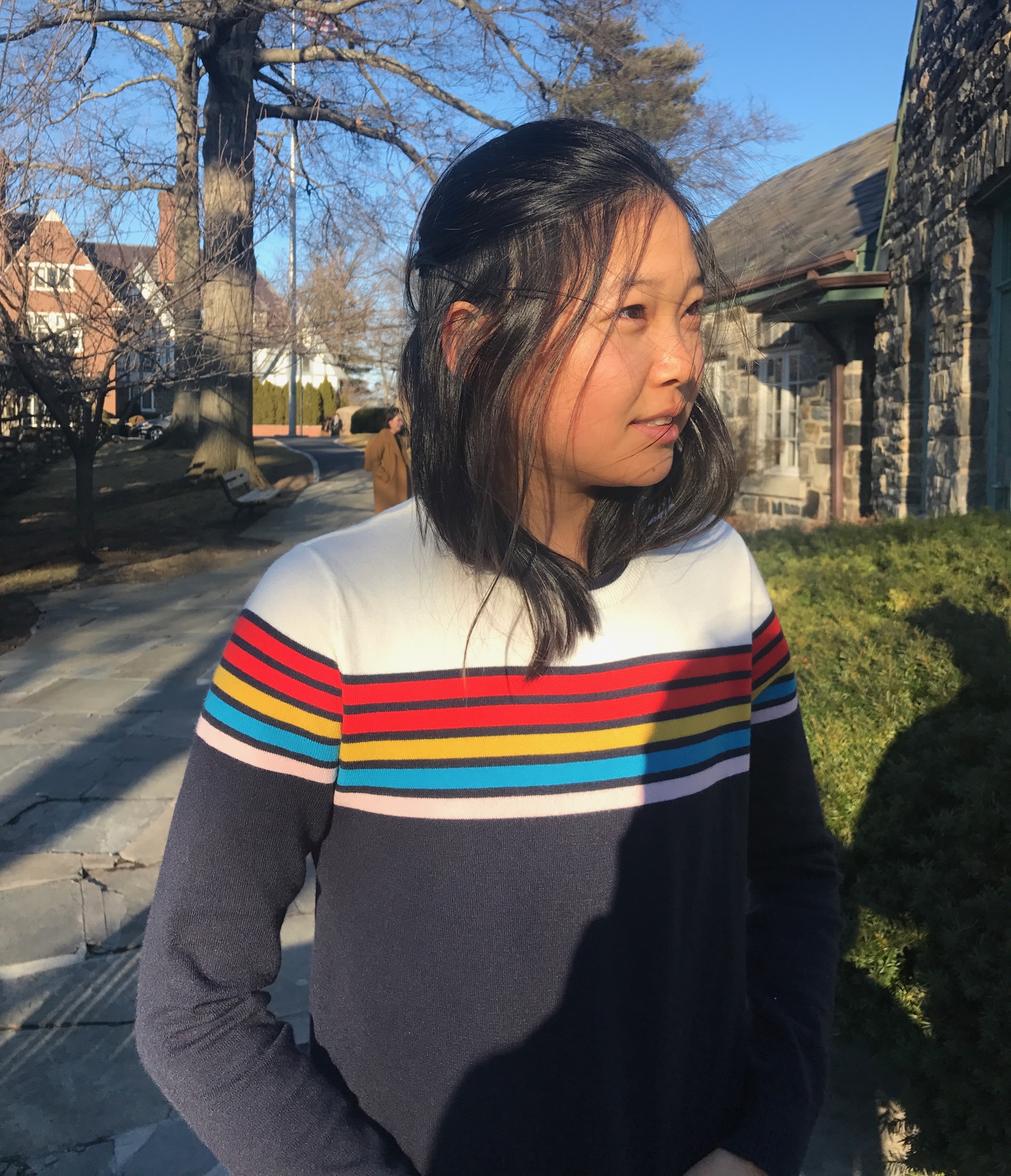 About the poet:
Kristin Chang lives in NY. Her work has been published or is forthcoming in The Rumpus, Hyphen, The Adroit Journal, Frontier Poetry, Muzzle, and elsewhere. She works for Winter Tangerine and has been nominated for Best New Poets, Best of the Net, and the Pushcart Prize. Her debut chapbook Past Lives, Future Bodies is forthcoming from Black Lawrence Press in October 2018.